Treat Your Skin To Something Wonderful!
Bee-Natural With Our Handmade Products
We believe that the Honey Bee has got it all figured out at Yummble Bee's in Harlem USA, New Rochelle, NY & Orange, NJ.
That's because the best things in nature can also provide nourishment for our skin. Treat your body to a spa-like experience with our Body Butters, Bath Bombs, Specialty Soaps and Body Washes—all handmade with love.
Many of our products are made with organic ingredients and are infused with essential oils of the highest quality. Most of our products are all-natural and made in small batches that can be customized to suit your needs. We want you to have a better relationship with your skin. Try our products today and enjoy the Yummble Bee experience.
At Yummble Bee's based in Harlem USA, New Rochelle, NY & Orange, NJ, we make all our all-natural products with wholesome ingredients, to assure your skin is nourished with the best nature has to offer. Enjoy soft, supple skin and an invigorating clean feeling when you choose among our amazing product line.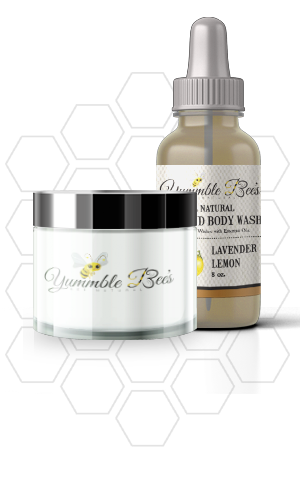 Yummble Bee's ships our all-natural products nationwide from our headquarters in Harlem USA, New Rochelle, NY & Orange, NJ. We take the time to assure each order is carefully packed and arrives on time, every time.
Our customers know they can rely on the integrity and high quality of our products. Call or email us today to discuss your skincare needs, or to place an order through our secure online platform. We look forward to serving you!
Harlem USA,
New Rochelle, NY & Orange, NJ
Phone: (862) 253-2888
Email: BeeNatural@Yummblebees.com